5 Great Things About Being Your Own Boss as a Web Developer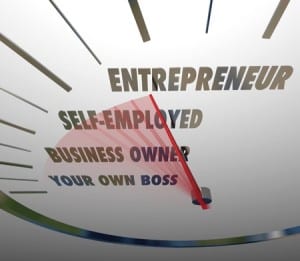 1) I get to work when I'm at my creative peak. I've always been a night person and though I get a lot done during the day, I am clearer and more able to focus on brain-intensive activities at night. Working for myself means I get to set my own hours.
2) When a client asks me if they can stretch out their payments to help them afford my services, I don't have to clear it with anyone first before I say yes! Love it! It doesn't happen often, but every now and then I have a very loyal customer who values my service and needs a little help making smaller payments for awhile to be able to afford a great quality website like the ones I provide. I am able to reward my clients the way I want to, and I must say, I enjoy that very much because having happy clients means a LOT more to me than my bottom line.
3) I get to spend the amount of time I want to to make every single page of a client's website meet my level of perfection. More often than not the project emphasis while working for an agency means getting the job done fast at all costs. Now that I get to control my level of busyness and can focus on the projects I want to focus on, I get to spend as many hours as I want to make sure the job is done right. I enjoy surprising my clients by giving them more than they expected or even hoped they would receive. I also get to enjoy the rewards of having loyal, happy clients who love the work I do for them.
4) I make my own decisions about hardware, plugins, and software I need to make my job easier and my clients more satisfied. I don't have to convince a boss to let me get the latest upgrades to software and operating systems. At the end of the day, my profit margins might be a little smaller but I get the satisfaction of knowing that I'm providing the best websites out there, ones that will meet client's needs for years to come with updates secured by paid support.
5) I get to focus on what I really love to do and I get to enjoy the fruits of my labor.
There's so many more things I could add to this article but I thought this would be a good way to start. I would love to hear your favorite and least favorite things about being a freelance web developer or graphic designer in the comments!