Website Hosting & Maintenance for WordPress Sites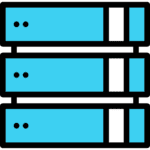 Website hosting from Houston Web Design and Hosting is more than just our last name, and definitely not an after thought. A great website needs a great hosting platform; one that runs fast, keeps your content secure and safe from hackers, one that won't be offline when your customers arrive ready to read your information.
We take the hassle out of website maintenance and handle all the technical aspects so you can focus on running your business or organization. For just $40/month our website hosting and maintenance plan includes the following:
1 hour of website updates per month
Content Delivery Network
Automatic caching so your website will load super fast
Server optimized for WordPress
Free migration from your current hosting company
Protection from hackers - if your website is ever hacked we'll restore it for free
Malware monitoring
Nightly backups with storage of backups for 30 days
SSL certificate for every website, no additional cost
Staging site included so you can try out changes before they go live
Setup on Google Analytics
Registration on Webmaster Tools
Index inclusion on Google, Bing, and Yandex
Expert WordPress support for when problems arise
Regular updates to WordPress core files and plugins
Happiness guaranteed - if you're not happy with our hosting, we'll help you move to another host of your choosing
Google ranks websites higher when they load fast and they favor websites that have https:// SSL certificates. Recently Facebook even announced they will show links to websites less often if they are slow loading. Why build a great website then lose traffic to your competition because you opted for cheap hosting that hurts your search engine ranking? A great website deserves the best hosting and that's why we don't mess around when it comes to hosting your website. You need the lightning fast hosting made possible through our Content Delivery Network, automatic caching, and WordPress optimization.